PLEASE help identify!!!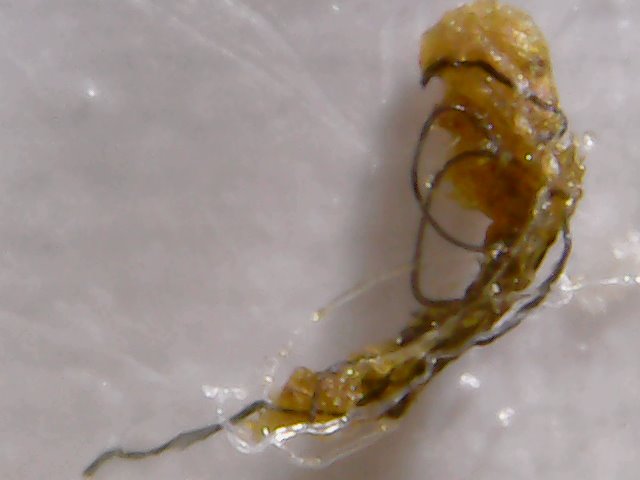 Please help identify! This is an image from my little boys nose (he is only 1), My 8 year old and I both have it as well. I have uploaded more images from our cheap light microscope that show actual worm figures. This could be male/female worms etc but I have no clue and neither does our doc. Thanks!
URL:



Thumbnail:

To embed this file into your forum/blog entry, highlight the URL, right-click and copy it, and then paste it into the body of your forum or your blog message, while in text mode (plain text editor).

If posting a message by using a HTML editor (FCK or MCE), you will have to use the appropriate buttons (Insert Image) from the editor toolbar. HTML editors have buttons for inserting hyperlinks, images and other HTML objects.
PLEASE help identify!!!
Hits: 33
( 45.5 KB ( 640 x 480) )