A drug store should have one and not find it
unusual that you would be asking for one. It
is an excellent tool for use in bowel care.
Ask for a hot water bottle and they usually
come with the hot water bottle or are packaged
right next to them. Look for the tubing and
nozzle which may look similar to this~~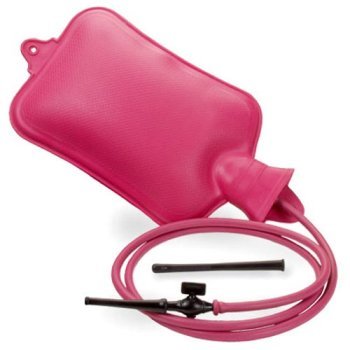 Do not feel nervous though and focus instead
on the empowerment of good health~~!
blessings,
Zoe
-_-