Go to yogatech and see
or
classic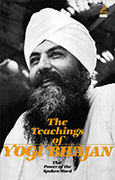 and this is probably the one to start with!

You can see more here:
http://www.yogatech.com/go/htmlos.cgi/002068.1.812409722245220219
And check out this site for the monthly astrological e-zine- she is the best I've seen:
http://www.yogatech.com/nmb/index.html
Good stuff, for free!, that last link
also there is a new forum on Kundalini and SatNam Rayasan atype of special kundalini healing. I hope to get some basic methods out in the forum that will help cure oneself.
I believe STRONGLY that all should explore options for themselves since resonance is a personal God channel that is different for each of us. Soul work this stuff!
//www.curezone.org/forums/m.asp?f=690&i=1
PS for hands and forearms- and this one can hurt some so test how much weight you want to put on your wrists:
down on all fours, knees directly under the hips and wrists directly under the shoulders- flat back
From this position lift hans breifly and slid them under you so your fingers are facing towards your kenees and your palms are facing upwards- this stretches your wrists out and the upper inside of you forarm
Perfect for writes cramp-
Hodl with full upper body weight or as much pressure as is comfortable
repeat 3 times and hold for 45 sec to a minute each time..