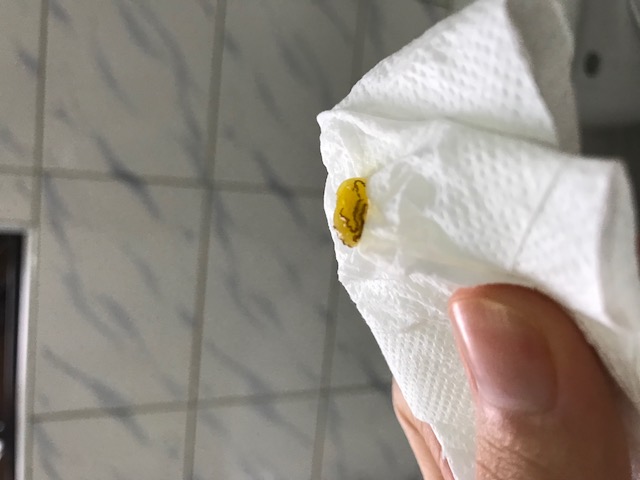 Can anyone help!?
Iíll start off by saying Iím not doing any sort of cleanse and I was not taking any medication at all when I began noticing these problems. Also in case itís relevant, I no longer have a gallbladder. Iíve been experiencing bowel and digestive issues ever since that surgery but the last couple weeks have been a very different story.
Though I am not from here, I currently live in East Africa but I became ill shortly before coming here. Severe lower abdominal cramping, low back aches, nausea, loss of appetite, sharp stabbing headaches (and I rarely get headaches), very yellow diarrhea for several days. I had started noticing what I initially thought was corn in my stool, but upon closer inspection I realized itís definitely not corn.
After finally making my way to see a doctor, and giving a very loose stool sample, he diagnoses me with ďa stool infectionĒ, gives me a 5 day course of
Antibiotics
, tells me to eat milk like products and soups and sends me on my way. While the extreme pain has seemed to ease for now (still having sharp abdominal pains and cramping periodically), my stool is still very yellow and I am still passing these corn-like sacs. A few days in a row they had these brown fiber looking things attatached to many of them but I had been having bananas recently and I know thatís what some would attribute those ďfibersĒ to. These things are small and seem to resemble a raisin in both size and texture.
Any ideas on what Iím dealing with and/or how to help? Please keep in mind, my resources as far as cleanses etc. are limited due to my location.