...third time I've run this experiment.
Same results every time..lush fibers and thick particle
mats grow in the ionic silver bottle.
The fibers and particles grow so quickly that I
begin to suspect that the morg pathogen is fueling
on the metal ions in some way.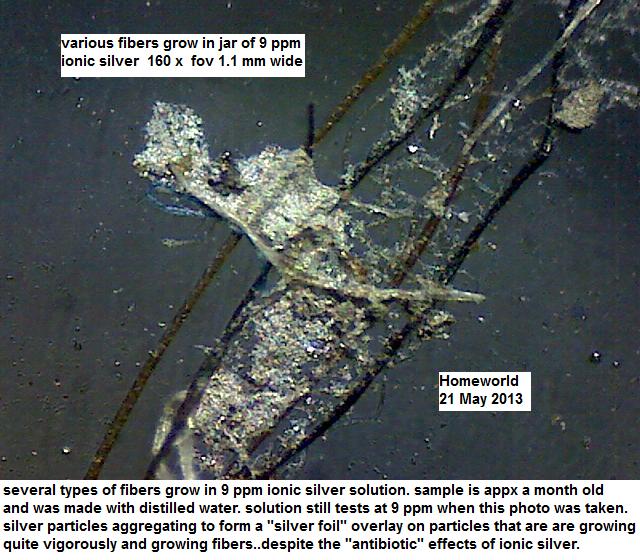 ..despite using commercial grade distilled water..
the finished product is utterly loaded with particles..
particle clusters..fibers and cyclodextrin tubules.
...This is not too surprising as I have done studies
of several brands of distilled water several years ago..
and all had "critters" in them...albeit at a rather low
population. It's also likely that the ionic silver
was "seeded" from particles drifting into the jar as it
was being made..as the air is full of them.
It is dismaying that ionic silver appears to be utterly
useless for killing/inhibiting the morg pathogen..as
evidenced by the thick/rapid growth of the morg
particles/gels and fibers.