...bear of little remaining mind..[me] was thinking
hard on how the @#$ to escape the mOrg enabled maze..
most of the paths attempted lead into...bigger mazes.
...so many nested mazes..the sickness maze..
[significant to severe fatigue for..over ten years now?]
the "unemployed for over 3 years maze"...
the "can't get thru an interview with lesions all
over my face and arms" maze. [not even for a menial
restaurant job...ESPECIALLY for a menial restaurant job..]
the "impending lawsuits by creditors" maze..
the next maze..[obviously...]..the "file for bankruptcy" maze..
...which will be followed in due time by the "you can't
finance a cheeseburger for the next seven years" maze..
..and on..and on...and on..
"daaaayuumnationnn!" [/Gen Pickett [Gettysburg]]
...the mazes are too many and too convoluted...I need
a winning strategy to find the way out..
I need a mentor...someone who has found.."the way".....
perhaps THIS fellow has learned the key to maze success:
.....
------------------***
*
*
*
*
*
*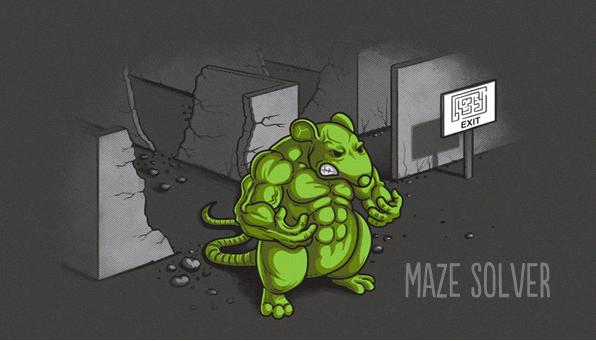 .