...the first thing to go is the very follicle
that the morg gel/slime erupted from.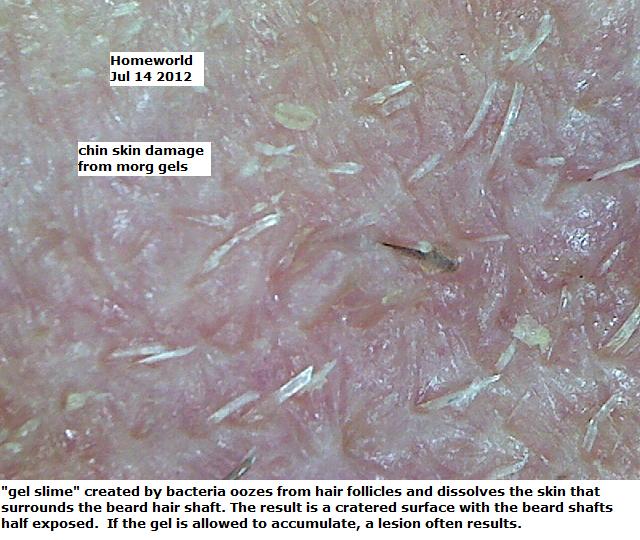 ...the follicle shaft just..melts away..leaving
a ragged/gaping crater..that just tends to get
larger as time goes by.
Eventually..the skin can look more like a battle field
after a heavy artillery barrage..
with the now "mostly unanchored" hairs looking like
partially uprooted trees.