Fungi,
That picture is keeping me up at night!
With all honesty I know just how you feel... The
Iodine
is probably one of the best things we should all be using, but here's what I tried on an almost identical lesion that wouldn't go away. Methylene Blue. It might help U too!
It was in a place that wouldn't really show a big blue spot!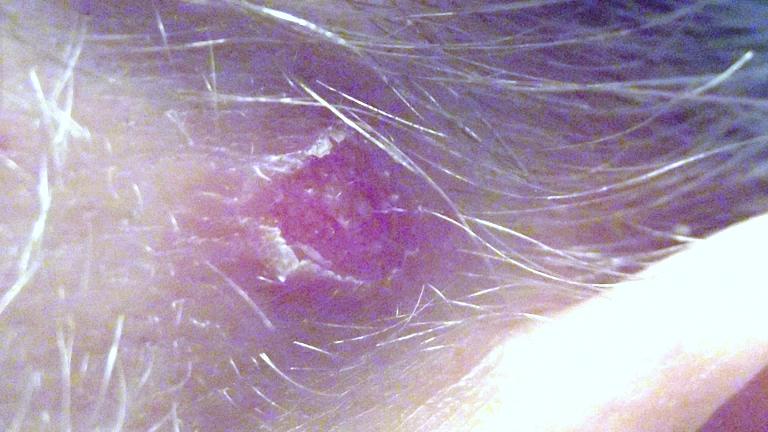 Methylene Blue applied with a cotton swab.
After a few minutes it bulged slightly, but didn't hurt or even sting putting the stain on.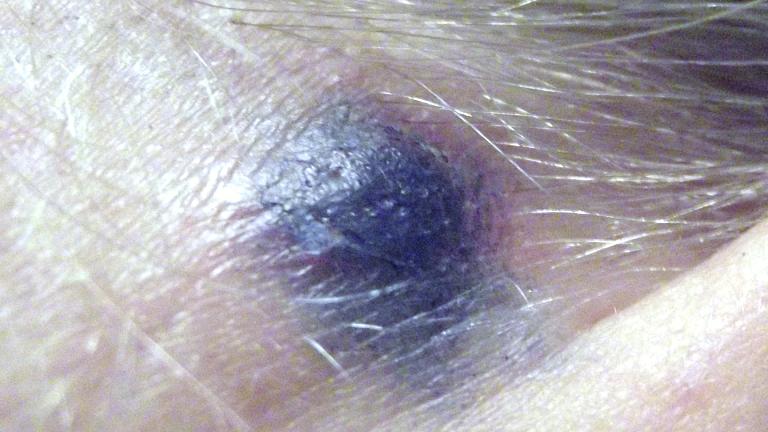 About 20 hours later it peeled off and looked a whole lot like the Dictyostelium discoideum.
Compare to this internet image:
Whatever it is it doesn't like the M. Blue because after that it completely clear up and has stayed gone for months. Here's an article on the use of MB for surgical use, with no adverse reactions.
http://www.ncbi.nlm.nih.gov/pubmed/20671562