Function of Iodine: Why do I need Iodine?
When you think of iodine, a lot of us think of that brown smelly stuff the school nurse used to smear over our grazed knees as an antiseptic. Or maybe we think of the periodic table and violet cloud sitting in shiny glass flasks marked "toxic!" in chemistry lessons. But iodine also forms an essential nutrient that we need to eat in order to function! In order to function? What are the functions of iodine in the human body? Why do we need iodine?
Function of Iodine
It wouldn't be an exaggeration to say that iodine is needed for the healthy function of almost every cell in the body. This is because iodine is an essential ingredient that's needed to make two hormones that have an extremely widespread purpose in the body. These are the thyroid hormones: T3 (triiodothyronine) and T4 (thyroxine). These hormones affect virtually every cell in the body, but they can only do this as long as you have enough iodine to make them.
So the benefits of iodine are closely linked with the action of the thyroid hormones. Let's get started then! Here are the top 10 benefits of iodine:

Benefit 1: Iodine helps give us energy
Every action we make requires energy. Whether it's walking, talking, thinking, blinking or just sitting there letting our heart muscle beat – they all require energy. The iodine-derived thyroid hormones have a role in telling the body cells how much energy to make.
If you have too much iodine, and as a result excessively high levels of thyroid hormones, your body will be making too much energy and in order to release it, side effects like shaking and a rapid heartbeat may arise. If you don't eat enough iodine (which is far more common than having too much), then you'll be making too little energy, and are more likely to feel sluggish, fatigued and apathetic.
Benefit 2: Iodine helps us feel not too cold, not too hot, but juuuust right
Closely connected to the amount of energy we make is our body temperature. Chemistry 101 tells us that heat is a type of energy. When we make a lot of energy, like when we exercise, we feel hot, and when we don't make a lot of energy, for example when being very still for hours sitting in front of a computer, we feel more cold. Similarly, when iodine levels are high, and your cells make more energy, body temperature rises, whereas when iodine levels are low, your body temperature decreases.
Thyroid hormones also help dilate the blood vessels to allow the warm blood to flow to your extremities. If you have low iodine, and therefore low thyroid hormones, this function is impaired and you may be more prone to getting cold hands and feet.
Benefit 3: Iodine helps us keep a healthy body weight
The rate at which we use up energy is also linked to our weight. If you use up more energy than you're eating, you lose weight, and if you use up less energy than you're eating, you gain weight. Taking this into consideration, if your body has low iodine, and therefore makes energy more slowly, it makes you more prone to gaining weight. On the other hand, too much iodine has the opposite effect. But don't go running to the health shop to buy an iodine supplement to help you lose weight! Overweightness may be linked to low thyroid hormones in some cases, but sometimes it has nothing to with thyroid hormone levels. More often than not, overweightness is more complicated than having one driver, and there are far safer and more effective ways to lose weight than reaching for an iodine supplement which may do you harm if you don't need it. What is recommended is ensuring you have good levels of iodine-rich foods in your diet to help you maintain a healthy body weight. If you feel iodine may be an issue for you, it is advisable to consult a nutritionist or naturopath.

Benefit 4: Iodine helps us grow and develop
The thyroid hormones seem to be closely linked to growth hormone. Even tadpoles need iodine to make thyroxine in order to grow from tadpoles into frogs. Likewise, humans need thyroxine to grow and develop, and children who lack iodine exhibit growth retardation. Bone cells, skin cells, and everything in between-cells all need iodine in order to help us grow and develop.
Particularly important, is that iodine also controls the brain's growth and development, so sufficient iodine is vital for developing intelligence and even more basic skills like speech, hearing and movement. These functions may be affected not just in developing children, but also in adults with severe iodine deficiencies.
Other cells which are important to grow and develop properly are the sex cells. Iodine is needed for healthy reproductive ability and low iodine could be a contributor to suffering from infertility and difficulties in conceiving.
When cell growth and development goes wrong, disease can occur. Iodine deficiency is thought to be linked to some types of cancer such as breast, ovarian and uterine cancer, and also to Fibrocystic Breast Disease. Keeping a healthy iodine intake may help lower the risk of developing such conditions.
Benefit 5: Iodine helps us think!
Iodine isn't just needed for brain development, it's also needed for brain function in general.
Research from about 20 studies found that patients who were severely deficient in iodine had an IQ that was over 10 points lower than test volunteers with good iodine levels.
Benefit 6: Iodine helps us maintain appropriate emotional responses to the world around us. In other words it affects how we feel
The thyroid hormones affect how sensitive we are to adrenaline and other catecholamine molecules, and this can affect how we feel.
With low levels of iodine, we have low levels of thyroid hormones, and therefore low sensitivity to catecholamines. The result of not responding to adrenaline and catecholamines as a person normally would, is that we can feel apathetic and generally lack motivation. It can even manifest as a type of depression.
At the other extreme, people with excessively high levels of iodine and thyroid hormones feel the effects of adrenaline more strongly and as a result can feel overly anxious, as if they're about to jump out of a plane despite going about everyday activities and having normal levels of adrenaline produced.
So keeping normal iodine levels is important to keep us reacting proportionately and as-nature-intended, to the world around us.
Benefit 7: Iodine helps us deal with cholesterol, and so is important for heart health
The thyroid hormones play a role in controlling the cells that deal with cholesterol, because the hormone T3 triggers breakdown of cholesterol. So too little iodine can raise your cholesterol levels. Too much iodine also interferes with the body's cholesterol balance.
Benefit 8: Iodine controls heart rate (another reason why it's important for good heart health)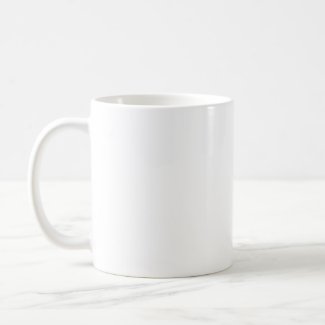 The thyroid hormone, T3, controls your heartbeat rate.
If you have low iodine, and therefore low T3, your heart rate and pulse will be slower, and if you have excess iodine, you're more prone to a fast heartbeat and pulse. This may also be linked to the fact that increased thyroid hormones affect adrenaline sensitivity, because the higher your adrenaline sensitivity, the more likely your heart is going to beat fast even at normal adrenaline levels.
You want your heart to beat around 72 beats per minute, because if it beats fast for long periods of time due to high thyroid hormones being present, it tires the heart out. If the heart beats more slowly due to small amounts of thyroid hormones being made, the heart won't be pumping blood around as efficiently and the result may be poor circulation of oxygen, nutrients and warmth around your body. Yet again, getting just the right amount of iodine in your diet is important.
Benefit 9: Iodine keeps our skin, hair and nails healthy
Energy is needed to control the speed at which our hair cells and skin cells are made. The more energy we have, the more cells we can grow. With low iodine, we may have slow wound healing, poor hair growth and slow nail growth. With excessive iodine we may have hair that goes through its growth cycle so fast that it also falls out quicker leading to thinning; or we may have excessive skin growth which can lead to itching or increased pigmentation. Good amounts of iodine help keep hair, skin and nail health optimal.
Benefit 10: Iodine helps us manage our blood sugar levels
The thyroid hormones enhance the function of insulin, and other blood-sugar-managing processes, so normal iodine levels are needed to ensure healthy blood sugar balances.