...several types of activated charcoal/charcoal+kdf
filters..utter failures at keeping particles out
of the drinking water.
distiller letting far too many fibers/particles drift
into the pure water side by riding the steam through
the condenser.
Next tool...the RO [reverse osmosis] filter..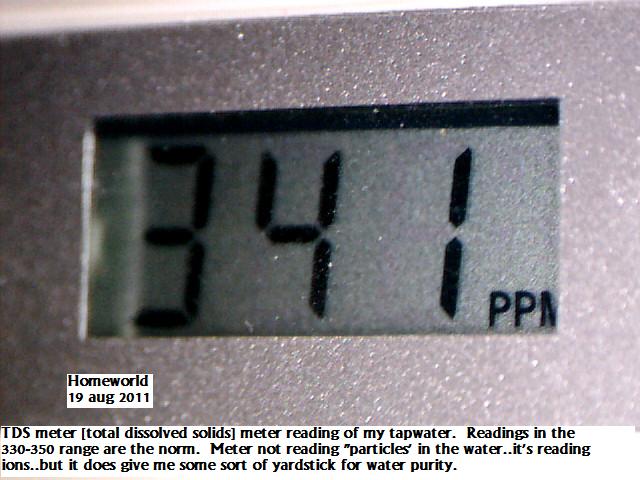 ..96 percent reduction in chemical [ions]..and it's
obviously catching a LOT of the particles..
not all..but a lot.
I can still see some particles with the unaided eye
in the filtered water.
Adding H2o2 to the cleaned water in an attempt to disable
whatever pathogens make it past the RO filters.
....does H202 disable the "fiber forming particles"?
.....don't have the answer to that yet.
I have..doubts.
Other oxidizers [MMS] only seemed to
accelerate the "fungal" looking fiber growth.
..was getting mycelial "mats" in less than a month..in the
clean water tank of the [PUR] cartridge filter.
damned odd response to what is supposed
to be an "antifungal" oxidizer. {MMS}