a few mugshots of the inhabitants of the
scalp. These are the tiny, microscopic perps..
fractions of a millimeter; collected on a fine tooth
steel comb*..brushed onto a slide and photographed.
*"flea" combs are your friend for this mission.
..sturdy...fine spacing between teeth..and impervious
to oils/gels. [common plastic combs are having a
very short lifespan..the teeth soften and fall off
far too quickly]
a blue "birdhead" critter..that appears to be growing out of fiber material..fused to it. transitions from
blue to translucent fiber. very odd. usually I find
"birdheads" all by themselves.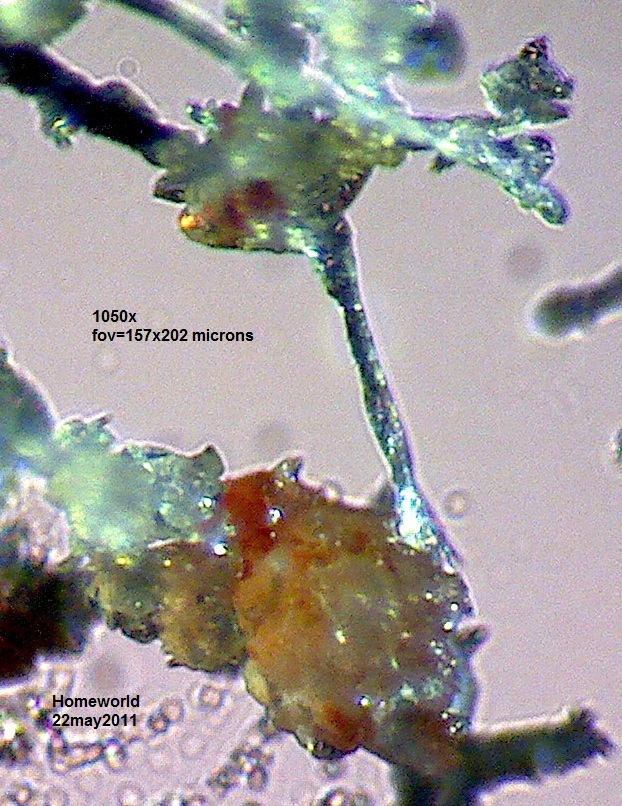 gels and fibers..
there seems to be a strong tendency for fibers to
bridge gel particles by growing from one to another.
Have noticed this with particles in urine and skin.
...here is an example of "bridging" in scalp gels.
...