[..welcome to the next level of the rabbit hole, Alice.]
a) two still pics of the subject..one top lit, the other
getting sparkled from the bottom.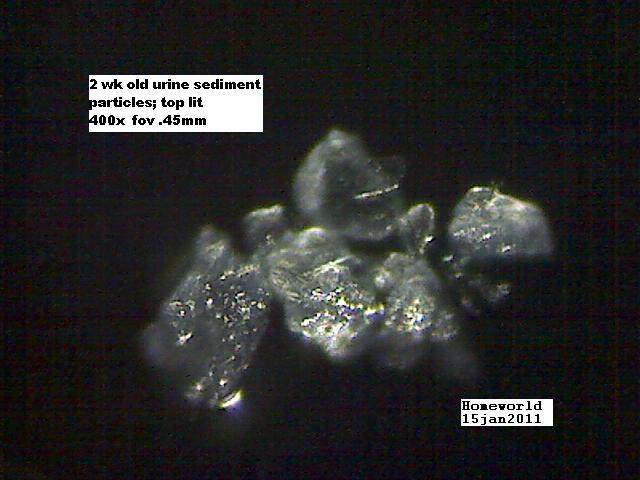 b) 27 second mooovie of the particles..moooving.
*note how the particles appear to be linked together.
I have observed that the translucent particles do not
seem to want to be loners..they like attaching to each
other..then..building "stuff"...like fibers.
//www.curezone.org/ig/i.asp?i=50269
mag=400 fov=.45mm
4MB .wmv
..taking another look at particle sediment that
were dumped into the
urine 2 weeks ago; in large amounts. [appx 30 percent
particulate by volume]
*peeks thru the inspection port to see
what the tiny particles are up to.
"oh..they's twitching..and..umm..stuff...
keeping busy...well...good for them!"
*closes hatch
*backs slowly away*