posted similar pics a while back
...the result is reproducible..
the "sausages"...grow..on a 'fiber' spine..
...and that translucnent spine fiber seems to
be growing around a much thinner fiber.
...they are very organized...yes they are...
strong believers in teamwork. No lone wolves here...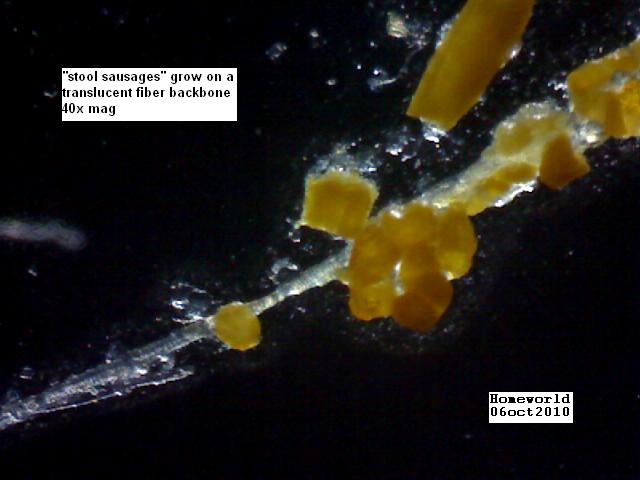 morg/bacteria treaty in play here?
*it does not excape my attention that there is
no "crosspost linkage to "
parasite
support forum".
..
parasite
skin
parasite
protozoa...
but not parasite support.
[must be the name..who wants to 'support' parasites?
maybe a name change..."nuke parasites" perhaps....]