but these have a different twist!..oh yes they
do...
stay till frame 4..
and see what is new!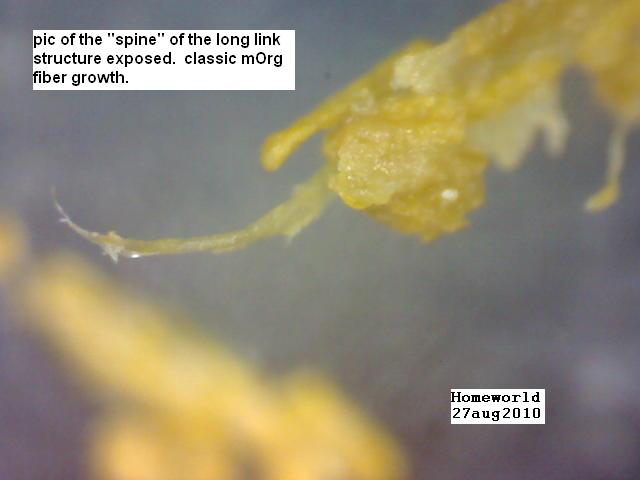 aha!..there! you see? the bacteria responsible for the
sausages..is no longer so...alone. Before..the sausage strings were not so grand..only a few mm sections..and
so very fragile!
but now..50mm strands of sausages!..and so much
strONGER with ze mOrg spine, yes?
the bacteria..and ze mOrgs are..cooperating..yes..yes..
a true team effort here. With collaboration such as this..
there is no limit to what they can accomplish!
All they need to do is keep teaming up with ALL the players
in ze terrain..
they can take over the World!..
..
....
.......
..no..wait..the world?..that would be me, yes?
...*facepalm*
I am bummed now..please go away now.