...lasso those stools, lads..that's where
the really big game hides.
..like this fella..about 30mm long..many "legs".
Looks just like the 7mm "alien" I plucked from my
scalp..only this one is so much larger!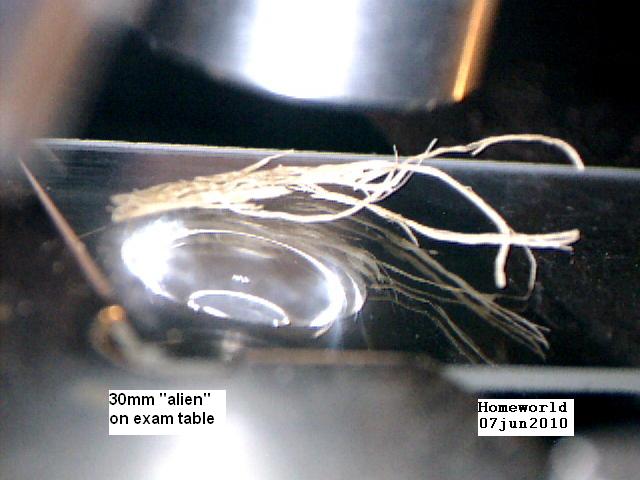 ...no..I didn't eat any
Celery
or whatnot.
already thought of that first off..
only possible "confuser" was a yam..but
I cooked the second yam and mashed it..looking
for fibers...
and no..yammies have nothing that looks like...that..thing.
[besides..the "thing" fluoresces under ultraviolet
light..[sound familiar?]
fiber bundle illuminated with 9 UV led light.
substage illuminator is OFF.
..imager doesn't quite know what to make of this frequency
of light..but you can see that target is doing
something odd with the lighting.
[to human eye..fluorescence is obvious..dim blue glooooow.]
...blue glow..just like all the other white morg fibers.
[need to get a more powerful UV light source..but
this one was only like..$8.00 or some such.]
muppet labs is nothing if not frugal.
.
.
.
.