within two weeks of taking herbal antifungals
[mostly garlic/oil of oregano/black walnut/coconut oil]
for a suspected candida overgrowth; the skin on
my arm and legs exploded [overnight]
with hundreds of [mostly white] fungal filaments.
The do seem to be fungal in nature; they rapidly dissolve
skin into a liquid, which they feed on.
They were apparently driven out of the blood by
chemicals in the antifungals they did not care for.
Route to the skin surface in many cases was via the
hair follicles; which makes sense as it is connected
to blood capillaries.
The herbal antifungals did a great job of stopping
the explosive gas every time I ate anything with
carbohydrates [a bowl of rice] and expelling
millions of white fungals via the stool..[all at once..which was a real drag..as millions of fungals
tangled in their haste and created a ...brick.]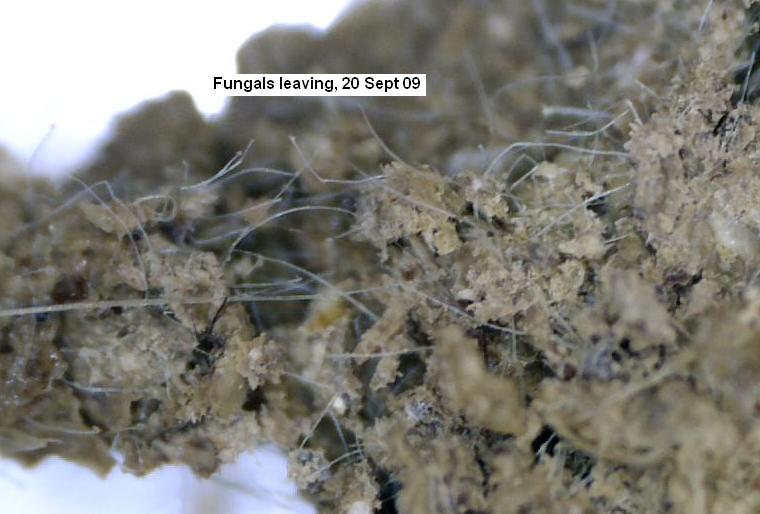 Its been seven months..fungals are still evident in the
stool in large numbers..but they are very small. Have
been on Caproyl system for three months..expect it to
continue for quite a while. The skin is still plagued with fungus. Anyone else experience this skin fungus
which seems to be part of the systemic Candida problem.
{..if indeed it IS Candida fungus.}