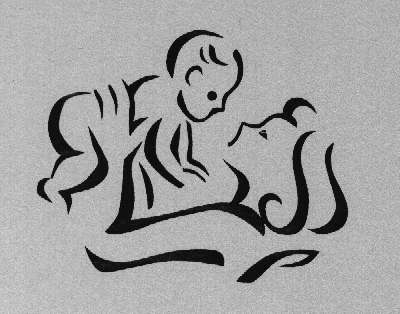 I am willing to share some of the
values which worked for our family.
We have a great relationship with our
daughter. We had a child late so she
is an only child. We emphasized family
and responsibility to the family unit.
I did not raise my child like I was
raised, which was too strict. I also
did not want to be her friend since
being a parent is not always popular
but to do a good job you have to also
be willing to guide and correct and
love the child. We used time-outs
and the few times my daughter did get
a spanking, it was her dad giving her
a swat or two in front of me. When she
was four she asked what she had to do
to get a spanking since her friends
talked about it a lot and she thought
she was missing out on something.
She did not earn many more past that
first one but even though we could
have lived without ever giving her
a spanking, she seemed to have needed
the few she earned since to her it made
her feel like we cared enough to give
her those kind of limits. We never
disciplined her out of anger. Of course,
being bonded so well meant she wanted
to please us and we wanted her to feel
loved.
We had fun as a family and our motto
was "Work hard, Play hard" although
that also meant when you worked hard,
you worked. We played that way too.
I never had to scream at my child.
All I ever did was give my child "the
look" which most children raised well
know. We always made time for play
to which seemed to keep us young too.
Although, I am grown now myself, a
few years ago when my daughter and
I spent a weekend at a fancy motel,
she and I still jumped on the beds
and threw pillows at each other. It
seems our "play hard" ethic was also
well learned.
Rewards worked well and saving was
emphasized. In the chest of childhood
treasures, she still keeps the little
journal which contained stickers for
all the things from setting the table
to staying dry through the night. A
little motivation goes a long way.
We had family work days and family date
days and even into her years in high school
and college, we managed a couple of sit down
dinners together with candles and conversation
each week to keep up our relationships with
each other.
We did a lot of simple pleasure stuff.
Picnics in the yard and hikes in nature.
We raised dogs, cats, fish, lizards,
and gardens. This encouraged responsibility
and love of nature as well as growing
good food to eat. My daughter still gardens~!
We also emphasized getting an education
and since she was an only child, we did
work hard to involve other children and
parents into our lives so she would learn
how to interact with others.
We read to our daughter all her life
and she read to us. We brushed her hair
and she brushed ours. On a weekend her
dad's curls were often gathered into
little ponytails all over his head and
his toes were painted red. All in the
course of making good, fun memories.
More than anything, respect for others
and self were emphasized. We valued her
and never let a day go by that we did
not tell her we loved her. Children need
that more than extravagant gifts or trips.
We also emphasized being polite and if
someone took the time to give you a
compliment, saying thank you was the
polite thing to do. Now that she is grown
people remark how polite and gracious
she is. She also attracted a mate who
is polite to her.
I think being older parents or like you
are doing, being parents by choice, you
will have more tolerance and patience to
deal with the situations that come up which
can be trying. One thing as a mother which
helped me tremendously was getting a book
on childhood development which explained
the different skills and expectations you
might see in your child at different ages.
This helped so much. You should be able
to find one at a good book store easily.
When push came to shove and no one was
happy, we would figuratively duke it out
and I would remind my daughter that it
was not easy to be a parent, nor was it
easy to be a child. We seemed to always
come to the part where we hugged and she
would say, "lets start over...".
What worked for so many of the issues
which came up about the silly stuff like
"I do not want to wear that~!!", "I do
not want to eat that~!", was CHOICE. I
learned to offer choices in almost anything.
You can go to bed now or in fifteen minutes.
You can wear this outfit or this. You can
eat this or that. We can go here or there.
Fortunately, that system was what worked
best for us and in the times when there
was only one choice, it seemed my child's
tolerance level had become mature enough
that she accepted this.
I wish you and your wife the best on
welcoming your child into your life.
It is a huge choice and one with big rewards
if you can face the difficult times with
love and understanding.
best wishes,
Zoe
-_-