Wishes for Peace and assemblage art on this day of memorial
Date: 5/31/2021 9:50:33 PM ( 21 mon ago)
Memorial Day May 31, 2021: "Wounds of War: Peace/Pax/Shalom/Salaam"

I wish that in my lifetime I will see peace
when we no longer feel the need
to kill or maim each other
or assert power over each other
when we truly care for one another
as we were meant to do
when we acknowledge the hurts we have done
to each other and to ourselves
and seek true forgiveness and reconciliation
when we have compassion for ourselves
and each other
I wish that in my lifetime I will see Peace.

-----mayah, 5-31-2021





Assemblage by mayah(c)2021 "Wounds of War: Peace/Pax/Shalom/Salaam" Memorial Day: May 31, 2021 24" X 6" X 1"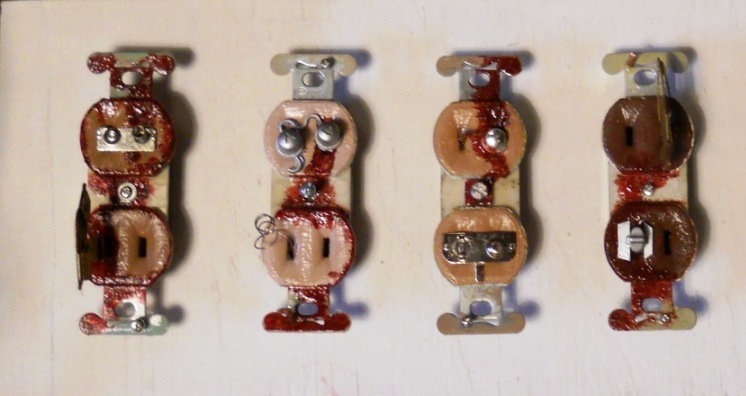 close up: Left side of board



Close up: right side of board

Made from old electrical sockets, metal and plastic junk, acrylic paint, wood board.


This project started when I had 62-year-old electric sockets upgraded in my house; many of the sockets were broken. I looked at them and immediately "saw" wounded people.

The piece is unfinished: The background is going to be painted baby blue, and the words "Peace/Pax/Shalom/Salaam" written all around the sockets. Even though it's not yet finished, I wanted to post it today for Memorial Day.






Detailed views of electrical sockets




Popularity: message viewed 677 times
URL: http://www.curezone.org/blogs/fm.asp?i=2440300

<< Return to the standard message view
Page generated on: 2/7/2023 12:00:57 PM in Dallas, Texas
www.curezone.org