Dynamic Healers
Favorite Self-Help Healing Programs / Speakers

Date: 9/27/2007 4:16:36 PM ( 14 y ) ... viewed 3238 times
1.  Joyce Meyer  www.joycemeyer.org
Suffering sexua| abuse as a child and the pain of an emotionally abusive first marriage, Joyce discovered the freedom to live victoriously by applying God's Word to her life and in turn desires to help others do the same. From her battle with breast cancer to the struggles of everyday life, she speaks openly and practically about her experiences so others can apply what she has learned to their lives.  ....  Time magazine selected her as one of the most influential evangelical leaders in America.  ....  She believes and teaches that regardless of a person's background or past mistakes, God has a place for them and can help them on their path to enjoying everyday life.  Joyce and her husband, Dave, have been married for over forty years, and they are the parents of four grown children. Dave and Joyce Meyer make their home in St. Louis, Missouri.  http://joycemeyer.org/AboutUs/AboutJoyce/
2.  Dr. Phil McGraw  www.drphil.com
Dr. Phil's success stems from his "get real" approach to helping his guests solve their problems, stripping through their emotional clutter, getting down to the bare bones of their issues and giving them the challenge they need to move ahead. Dr. Phil champions those who suffer from such silent epidemics as domestic violence, child abuse, depression, racism, substance abuse and other health issues that are prevalent in society, but go largely undiscussed by their victims.  ....  The [Dr. Phil] foundation is another tool in Dr. Phil's arsenal to fight what he calls the "silent epidemics" in America, those problems that cripple our society in subtle but undeniable ways. ....  Dr. Phil lives in Los Angeles with Robin.  The couple have been married for 30 years and have two sons: Jordan, their younger son, and Jay. Self Matters is one of the best books I've read!  http://drphil.com/shows/page/bio/
3.  Joe Land  www.joeland.com
That's right - all of these self-help tapes were sold on national TV helping millions of self-caring people improve their lives.  These tapes were originally sold for $35 dollars each and now through this special Internet offer you can save up to 50% off on your selections.
"Destiny is not a matter of chance, it is a matter of CHOICE"
http://www.southwestsubliminal.com/
This page lists all the tapes/CDs available.  Look them over all the way to the one at the bottom and see if there are any that would help you:  http://www.southwestsubliminal.com/southwest_subliminal_faqs.htm#bar12
He's been called 'America's greatest salesman' by Morley Safer and profiled by Newsweek and The Wall Street Journal. Joe Land overcame his beginnings as a grammar school dropout to become a self-made millionaire. But it wasn't until he retired that he discovered 'Real Success.' Now he helps everyone discover the keys to fulfillment and happiness.  http://www.joeland.com/newbook.htm
I have used the weight loss tapes years ago and they work extremely well.  Joe Land says the one that gets results the quickest of all his tapes/CDs is the stopping procrastination one.  And, actually, I need to order that one, been putting it off for years, and that is no joke!  Joe Land actually quit selling his tapes at one point, just didn't need the income, but public demand brought made him bring them back and he also lowered the price a lot.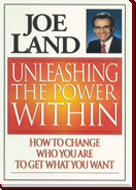 4.  Ellen Kreidman  www.lightyourfire.com/
Marriage Counseling Alternative:
Solve Problems Without Marriage Counseling
Save Your Marriage Without Marriage Counseling
Over 1 Million Programs Sold
Guaranteed Results or Your Money Back!
   

 
   

Light Your Own Fire Audio Program
Learn the secrets of feeling good about yourself. Improve your self-confidence and enjoy a new zest for life. Once you light your own fire, it will be easy to light someone else's.

More Info and Free Samples

http://www.lightyourfire.com/products_pre2.cfm

Dr Ellen Kreidman is a relationship expert, but she is very knowledgeable in all aspects of human relationships

ADVICE COLUMN - Dr. Ellen has developed a FREE Weekly Advice Column which presently goes out to 10,000 loyal subscribers. Each week she selects one of the hundreds of questions that she receives and answers it in detail. As her subscribers read about other people's problems and the advice given, they gain valuable insight into their own life.

Through humor and personal experiences, she is able to captivate and relate to any type of audience, the dynamics of building a solid foundation for a more rewarding life.  She has been happily married for 36 years and has three grown children and four grandchildren.
5.  Anthony Robbins  www.anthonyrobbins.com
World Authority on Leadership Psychology
For the past three decades, Anthony Robbins has served as an advisor to leaders around the world.  A recognized authority on the psychology of leadership, negotiations, organizational turnaround, and peak performance, he has been honored consistently for his strategic intellect and humanitarian endeavors.  His nonprofit Anthony Robbins Foundation provides assistance to inner-city youth, senior citizens, and the homeless, and feeds more than two million people in 56 countries every year through its international holiday "Basket Brigade."  Robbins has directly impacted the lives of nearly 50 million people from 80 countries with his best-selling books and multimedia products, public speaking engagements, and live events. Robbins' commitment to creating an enduring legacy that will impact the world is surpassed only by his passion for family as a dedicated father of four children and a loving husband to his wife, Sage Robbins.
Tony Robbins Get the Edge!

Get the Edge by
Anthony Robbins

As Seen on TV! - Complete Package! Transform Your Life in 7 Days! Build Unstoppable Momentum and Lasting Results


In his powerful program Get The Edge®, Tony - Anthony Robbins delivers the best of 25 years research in personal development.

Tony Robbins gives you tested and proven strategies that can help virtually anyone achieve anything they desire, while experience amazing levels of personal fulfillment in the process.

Click the blue link to find out more about Get the Edge by Tony Robbins
As a recognized catalyst for developing systems and strategies for accelerated and lasting transformations in individuals worldwide, Robbins has been sought after by psychologists and psychiatrists for training. He has joined forces with Cloé Madanes through the Robbins-Madanes Center for Strategic Intervention to create training materials and programs for the therapeutic community. For more than 20 years, Madanes has served as world-renowned teacher of therapists. Two of her books are considered classic texts—Strategic Family Therapy and The Violence of Men. Robbins and Madanes are actively involved in the Council for Human Rights of Children at the University of San Francisco, a prestigious international think tank created to develop and codify methods to ensure the rights of children are maintained and championed. Robbins was among the speakers featured at the Council's 2005 meeting at the University of Oxford, where he addressed "Alternatives to Institutionalization of Children and Youth in Crisis." He also has been a featured speaker at The Evolution of Psychotherapy Conference, the world's largest psychotherapy conference that brings together more than 10,000 industry leaders from around the world every five years.
Add This Entry To Your CureZone Favorites!
Print this page
Email this page

Alert Webmaster