Win as Many as 3 Illuminating Kindle Ebooks
Register Today for a Chance to Win as Many as 3 Illuminating Kindle Ebooks by Int'l Beststelling & Award-winning Author Sol Luckman

Date: 5/31/2022 3:35:29 PM ( 8 mon ) ... viewed 263 times
~ Monthly Book Giveaway ~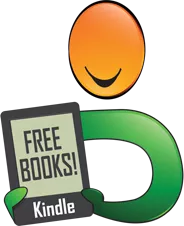 Welcome to the Readers' Favorite Monthly Book Giveaway! This is a completely free giveaway available to readers, authors, and anyone who loves to read! Each month our authors can provide a Kindle copy of their book to be given away. You can select as many as you are interested in, giving you the chance to win dozens or even hundreds of Kindle books each month!
Click the title of any book to learn more about it and check the "Select This Book" box to pick all the books you would like to win, then complete the Giveaway Entry Form and you are done! Watch your email on the first of the month and if you are the lucky winner you will receive an email with the Kindle Gift Certificate codes for each book you selected!
The complete audiobook is available with Amazon premiumplus for $0.00.

CONTINUE READING HERE.
Add This Entry To Your CureZone Favorites!
Print this page
Email this page

Alert Webmaster