Hematuria journal
Hematuria journal:

Today is June 24, 2018.
I am taking oxycodone as a pain killer, aspirin to thin blood, and drinking water with the goal of releasing a blood clot that is blocking my Urine flow. I want to trust that I can release this painful blockage. I have lost a lot of blood.

Date: 6/24/2018 10:10:25 AM ( 4 y ) ... viewed 2284 times

Today is Wednesday
June 28, 2018

Guinness book of firsts?
Today is Wednesday, June 28, 2018.
Waiting to get one pint of blood at the UC San Diego Moores Cancer Center. I have been feeling light headed the last couple days. Been bleeding out clots and urine infused blood for 11 days.




I am in the Infusion room watching some folks getting Chemo. Hematuria is a condition of bleeding associated with Renal Cell Carcinoma; I was diagnosed with that last August. I have been following a natural path the last year, but the tumor is still growing. Looking forward to the special Chinese herb formula I started taking yesterday to stop the bleeding.

Lots of other appointments to schedule. One thing at a time. The woman at the reg desk lifted my spirit. She had a sign out front that said, "Dreams are seeds waiting to be planted." Sounds like I wrote that!

The formula, prescribed by my skilled supervisor in the Pacific College of Oriental Medicine - San Diego clinic, Catherine Austin is called Zhi Bai Ba Wei Tang With modifications.

I also used formula Yun Nan Bai Yao June 26 & 27, 2018.

https://www.sciencedirect.com/topics/pharmacology-toxicology-and-pharmaceutical-science/yunnan-baiyao

I like bringing natural things into places where they are seldom seen. I am dedicating my health now toward Breathing New Life into Modern Medicine.

It has been difficult hearing that my natural remedies have not worked as well as I would have liked.

Adrienne Prince
has been editing this: A History Of Peace on Earth-#lesliegoldmanlegacywritings.

# Accident Recovery Report https://www.curezone.org/blogs/fm.asp?i=2406465

Support our #PlantYourDreamBlog Campaigns including Breathing Renewed Life into our medical model through reconnecting with our nature.

http://plantyourdream.net/?page_id=16019

Posted
3:14 pm
June 27, 2018




Today is Tuesday
June 26, 2018
8:18 am

Catching up on writing before three appointments today. First is medical neurology appointment I was advised to make. Between May 28, the day I stopped Oxycodone and June 22, the day I started oxycodine again to help sphincter relax to help release blood clots from kidney area, Neuropathy is no longer my main complaint.

The bleeding started June 14, 2018, the day following the no contrast mri on pelvis/abdomen. I have been bleeding since. Today is Tuesday June 26, 12 days of bleeding from kidney (except one day).

CT Scan on Friday June 22, 2018 was another game shifter. CT Scan was done and my surgery md oncologists team were advising three more mri tests with contrast. The CT showed more areas of concern that need to be questioned. A biopsy on lung growth needs to be confirmed as benign. Surgery on right tumor will not be an option if it proved that the cancer has spread.

FRAGMENTATION AND TGS WHEEL OF HEALTH

One of dr Bernard jensen's Favorite books is The Wheel of Health.
MD author writes about Fragmdntation. Each Doctor in Medical field is a specialist.

I need one main doctor who sees the whole picture. I am the only one who ultimately sees the whole story.

I need to see my main primary physician to update with him.

—-
TO MY OSTEOPATH DO
TUESDAY JUNE 26, 2018

Tuesday June and
My oncologist is aware of bleeding and this condition called hematuria that is related to the kidney tumor.

My goal is to stop bleeding with having to do catheter.

The oncologist has laid out a plan for more tests MRI as a result of CT lung scan and pelvis that shows more growth small in lungs and pancreas as well as mri of brain. It is all very scary.

Going back to Catherine Austin today. She is the only one treating priority now: hematuria.

I will follow up with work up with suggested neurologist that was recommended by your associate. That appointment is at 11 am today.

I aim to make progress with bleeding today.

If I have to go the Western Conventional route for bleeding that will likely ask irrigation of kidney. I do not want a catheter unless I absolutely need it.

ER experience asks long wait.

I understand you are not my main doctor.

—
REPORT TUESDAY JUNE 26. 2018
9:22 am to my main acupuncturist supervisor


Catherine,

Thank you for your gracious care and making my health a priority.

I will see you at 3 pm with Rodney.

This is my report from my treatment Monday June 25:

The treatment was outstanding.

I passed a few blood larger blood clots that were unusual around 9:34 pm after a couple rounds of the bleeding formula. Passed lying down into urinal.

Much of night a number of bouts of stuck clots. Pain.

Last night well formed Bowel movement.

Two rounds of special bleeding herbs.

This morning one bout of diarrhea.

Taking the special herbs one packet near done.

May need adjustment on herbs if cause of diarrhea.

Posted 9:46 pm
Tuesday June 26, 2018



—-

June 25, 2018
12:15 pm

I have an appointment with Dr Siavoshi at 11 am Tuesday June 26, 2018. Taking oxycodone. Nerve pain in ankle no longer an issue while I am on oxycodone

I am in periodic pain from hematuria and blogged blood clots.

Immediate Concern
Loss of blood for more than week. Feel I am Needing blood.

Wanting to avoid catheter.

Not an eligible candidate for ER. Pain is too great to sit there.

Need to be admitted to Thornton hospital if I need the catheter.

focus with Acupuncture
June 26, 2018.

I am bleeding for over week—-hematuria—and oftentimes—blood clot stopping flow of bloody urine.
I have been taking oxycodone in hopes of releasing sphinkter. Passed numbers of early morning large blood clots but still more clots in there.

Constant blood passing last since June 14, 2018.

Took a couple aspirin, one at a time. Not sure if it is causing bleeding.
Cautious to use aspirin.

Pain levels go up to 9 at times when bladder/area behind penis is blocked.

Blog Appears to release, then some bloody urine flow resumes.

At times trinkles out without pain. Other times it is blocked and pain resumes.

Posted
June 25, 2018
11:46 am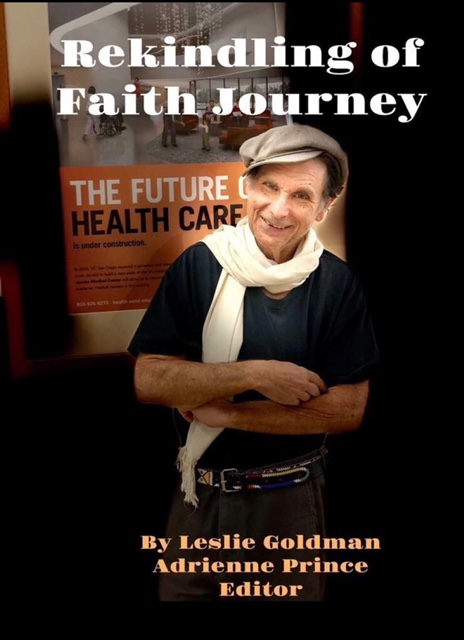 June 24, 2018
8:11 am

Oxycodone 5mg

6:53 am
Aspirin

I am also taking CBD Formula A from Miriam's Hope. Took dropperfull

I may have taken two oxy in last 12 hours.

HISTORY

First major blood release was about one year at this time. Took Hydrocodone.

I have had bleeding at various times.

One major release of a blockage was on the second day of the #HeirloomExpo, 2017, September 8-9-10, 2017.

The last week, following June 14, pelvic and abdominal MRI, bleeding began. Bleeding stopped Tuesday, then started up non stop since Wednesday. Today is Sunday, June 24, 2018. I had three major blood clot releases mainly during the dark.



TODAY

large release of bloody water between 7-8. Going to be more meticulous with record keeping.

8:40 am
June 24, 2018

Dripping...periodically...
Into urinal.

Feel blockage.. 7-8 periodically.

Three semi sweet slices of yellow watermelon.


11:10 am
June 24, 2018

Big release of water with blood standing. Clots released.

I am in s moment of wondering if i passed the blockage.

Add This Entry To Your CureZone Favorites!
Print this page
Email this page

Alert Webmaster