My vehicle Accident Recovery
My vehicle Accident Recovery
March 29, 2018

April 4, 2018
11:08 am

How would Job the Prophet handle this?


Date: 4/1/2018 4:14:40 PM ( 20 d ) ... viewed 258 times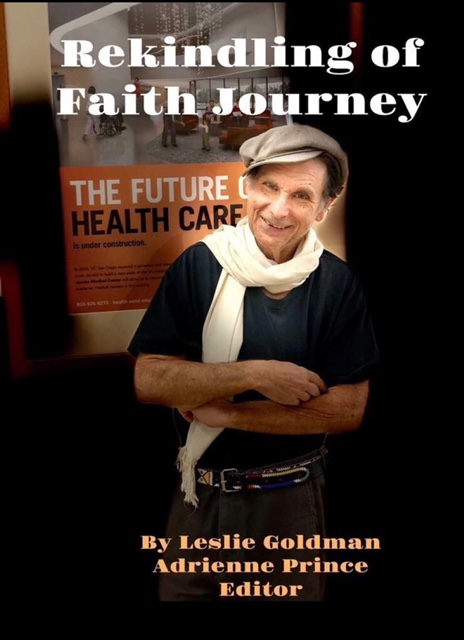 April 13, 2018
8:53 am
Posted

April 13, 2018
4:41 am

Woke up with fresh inspiration and gratitude for all the support I received last evening, April 12, 2018 from my Fb Friends. I was doing a back to back CT scan on chest area as well as an MRI on pelvis and abdominal. My outstanding UC San Diego UC San Diego Moores Cancer Center Team is still "Fishing" around my other organs to see how the Renal Cell Carcinoma (Aug 7, 2018)—right kidney tumor—is behaving or misbehaving. Ever since, I have been on a Rekindling Of Faith Journey to re-establish my inherent relationship with Mother Earth's #NaturesOriginalTechnology. Can I Heal from Cancer naturally, using recommended organic/biodynamic foods, Dr. Bernard Jensen/Ellen Tart Jensen Protocols, and Rob Wergin Heal Documentary Community Belief Systems?

The drama for me April 12 was that on March 29, 2018, while switching lanes on one of our great @San Diego, CA Freeways, I was forced to immediately slow down to avoid completely stopped traffic while switching lanes. While doing this braking. a truck/trailer unit could not stop and rear ended Our Summer of Love Conceived 68 VW The Enchanted Garden Mobile's Journey To Win Back Our Sacred Seeds. This Celebrated vehicle is now in the hands of "adopted" Bro Steven Moran of #AccidentPros.
She will be better than ever! The EG Mobile, beloved of many Enchanted Garden Club Members and Sponsors,
was overdue for a Makeover after six yearly trips from San Diego to Santa Rosa ( & the Frey Organic Winery Ranch)—where I annually retreat). She will, God Willing, be driving up for the The 8th annual National Heirloom Exposition, Santa Rosa, CA Sept 11-12-13, 2018 #HeirloomExpo & Her Return Organic Day at Circus Vargas Engagements with my Circus Vargas Family of Friends in the NorCal area.

So what happened April 12. With a mid back injury potentially hitting 10 on a 1-10 pain scale, how did I get on the CT & MRI tables???

What Diet Recommendations was I following during the Aug 7, 2018-March 29, 2018 period that helped me go from a 3.26 High Creatinine level May 2017 to an outstandingly good .80, as tested in Jan 2018?
(ps.. the GFR also went from a near dialysis under 25 to an above normal 60!)

How did the accident March 29 and the subsequent taking of Big Pharma Drugs effect my Creatinine and GFR, indicators of Kidney Function?

READ THESE

Leslie Goldman & Adrienne Prince
#PlantYourDreamBlogs to find out!!

More later...

Link below:

https://www.curezone.org/blogs/fm.asp?i=2406465

Draft one posted
4:16 am
April 13, 2018


https://www.curezone.org/blogs/fm.asp?i=2406465



Prayers & Good Thoughts. Waiting in ER.
Accident. Hit from behind. Back pain. March 29, 2018
6:14 pm

Thanks for all the responses. Much appreciated.

Facebook
March 29, 2018

Mike, my mechanic came out to look at my 68 VW Van known as The Enchanted Garden Mobile's Journey To Win Back Our Sacred Seeds.

He has worked with insurance companies before.

An appraiser will come out, likely Monday at the earliest. Advised by Mike to not attempt any fixes until appraiser comes.

The damage is beyond what is called Totaled, however, Mike was able to drive it.

We cannot open the engine compartment or the side Panel.

I also reached
Steven Moran at his
body shop Accident Pros San Diego.

He is a Miracle Worker and a friend.

This will be a tremendous before and after job.

How am I doing?

I am lying in bed as usual when I write.

My spine has basically been fused with @anglyosin spondylitis, a form of arthritis much of my adult life. I felt a vertebra in my mid back that does not move, move, from the force of the collision.

Nadine Fournier and Donald Fournier
came to the site of the accident.

After towing my vehicle to the house, we went to Ucsd Medical Center-Hillcrest-Er
We got there at 6 pm and I had x-rays on my spine and chest.

I have no fractures.

They is an intense pain in my back in one spot, radiating out ward when when I move.

Nadine and Don left around midnight, six hours after I arrived at ER.

Morea Garcia ( @the healing hands of Morea Garcia ) came to Er before Nadine and Don left.

We had another X-ray.

Morea drive me home and spent the night to help me in and out of bed.

My assistant Adrienne Prince is expected in a couple hours.

I am grateful I was able to sleep some.

I am feeling headache and a strong pain in my mid back.

The folks at the hospital gave me a topical muscle relaxer patch, however, I am still uncomfortable.

I also took two AminoActiv, my anti-inflammatory of choice, rather than Tylenol or ibuprofen.

Feeling headache.

Will check in with Pacific College of Oriental Medicine - San Diego as far as some muscle relaxants.

I had plans to go to my annual @passover village retreat next Thursday.

Let's How the pain and healing in my back goes.

Most grateful for all of you sending prayer and good thoughts. They helped me through what might have been a more severe ordeal yesterday March 29, 2018.

Photos soon...
It is now Friday March 30, 2018.
11:11 am

First day of Passover begins tonight. Today is Good Friday.

Leslie Goldman
#YourEnchantedGardener #PlantYourDreamBlog






April 13, 2018


Today is April 13, 2018. I took 2.5 Hydrocodone pills yesterday during the day to get through morning errands and an evening of MRI & CT Scan at UCSD Thorton Hospital.

The pain in my back, from being rear ended March 29, is severe at times.

I tried my normal natural "go to" AminoActiv, @Boiron Arnica Montaña, Chinese Herbs, Ibuprofen (gave me rashes), Tylenol, and many herbal products, and pain patches.

Nothing so far has relieved the pain that makes me think twice to get out of bed...or out of the house for now!



Pain increased April 12, 2018
XXXX

Last night, April 12, 2018, coming home from the UCSD Thornton Hospital MRI & CT Scan, I hit a new level of pain.

Every pothole became a bump in the road of life, sending me into off the chart spasms and outbursts of agony.

Adrienne Prince, my partner and 24/7 aid the past ten days since my vehicle accident, agonized over the trip home. There was little choice but to hit one of the many cracks in our city pavement. My pain stimulated her pain.

Gratefully one half Hydrocodone, a piece of a heart of Edible Cannabis, and a topical back rub of a heavy duty Cannabis oil herbal mix let me sleep.

So where am I now?

I am collecting lessons from wanting to make peace with this strange new ally—Hydrocodone.

How will I manage my back pain that appears to be more painful now that before I started this Opiate?

How will I wean myself and get to the other side of this back injury that has been taking my focus away from my natural #CancerCure Journey?

How will I awaken from this?

Links ahead:

"In the midst hour of my dark hour, I awakened to realize there's nothing wrong with me. I'm the form this beloved universe created for this moment to evolve itself."

Moment of Awakening http://www.curezone.org/blogs/fm.asp?i=2378072


My #CancerCure Journey Is now my #RekindlinOfFaith journey.

http://www.curezone.org/blogs/fm.asp?i=2379974


10:25 am
April 4, 2018

Pain management is my Number 1 concern now.
Getting in and out of bed is an ordeal. Surrendered to taking a narcotic, hydrocodone. My main job now is stabilizing.

The Chinese herbal formula for muscle relaxing that I was prescribed yesterday is not doing the job. I am disappointed.

Wanting to make peace with having to take pharma drug after my vigilant commitment to a natural journey.

Making calls this morning.

Under normal circumstances, I would prepare to travel today to my annual Passover Village retreat in Joshua Tree.

Part of me wants to attempt that journey, but first things first. Can I get beyond this pain?

Keeping a record here of my accident journey:
https://www.curezone.org/blogs/fm.asp?i=2406465

Took Hydrocodone
10:25 am
April 4, 2018

Took Hydrocodone again
4:00 pm




EG Mobile In the Shop




11:01 am
April 4, 2018

EG Mobile Being picked up and taken to Steve Moran's after he comes over today at 1. Adjuster came yesterday.

Working with pain management. Very intense pain and dependent on Adrienne to get me in and out of bed.

Thank you for caring.


April 9, 2018
8:21 pm

Hard to get up and down out of bed by myself.
Alone right now.
I've been in this position before.
I was once in a trailer by myself at a place called Stinky Springs outside Brigham City, Utah. I feel I was there alone for weeks, then taken in by a mom who took me home. After that came a long wait for surgery. I could not walk or sit for nine months. Reflecting on the good people I met and those who reached out to get me walking again.

I am so grateful I was able to be part of the Passover Village this year, April 6-7, 2018.

Coming home, we detoured through Ontario where the Circus Vargas cheered me up. I set out to get to know the performers.

What Team play.

Being/Feeling part of a Team has always pulled me up.

More later.

Today is April 9, 2018
5:51 pm


Earlier:

Processing my experience

Thinking of you. I am in gratitude I was able to do my Passover Village. It meant a lot to everyone that I was there. I was not sure I could make it. It did not spiral to others I could make it. Big pharma let me manage pain.

Very deep lessons about needing help to get in and out of bed all last week, and finally finding a drug that would work.

Attempting to wean off of ibuprofen now.

My regular anti-inflammatory of choice does not appear strong enough to handle this pain level.

MRI this week, and Eg mobile in shop now.

My insurance is paying now for medical expenses and wrote a check for repairs.

We Rented a car. Some weeks a friend will loan their car.

We need to work toward you being around good people who will honor you as who you are and the goodness you bring and deserve.

On the way home, Adrienne stopped at Circus Vargas. Very good to be building relations with performers who are so adept in their bodies.

The Circus will be in Burbank after one mid week at the Ontario Milks Mall and then Woodland Hills. Very healing being around such talented and amazing performers and clowns I am getting to know

8:09 pm
April 9, 2018





Sent from my iPhone

Add This Entry To Your CureZone Favorites!


Alert Webmaster
---
---
---